Wanted! Police seek clumsy husband-to-be who dropped engagement ring down grate
New York Police have found themselves at the centre of a real-life romantic comedy.
Just before midnight on Friday in Times Square, a man proposed to the woman he hoped would become his wife.
He was so excited when she said yes he promptly dropped the ring down a grate underfoot.
The panicked couple sought the help of the police to find the diamond ring, which had fallen almost 2.5m into the city's utility system.
The emergency services were unable to find it and the would-be bride and groom gave up.
They left without leaving their names or contact information.
But – after persistent searching – officers found the engagement ring, have cleaned it and are now attempting to track down the couple.
The NYPD are seeking the public's help in finding the pair in the hope of performing a Christmas miracle by reuniting them with their ring.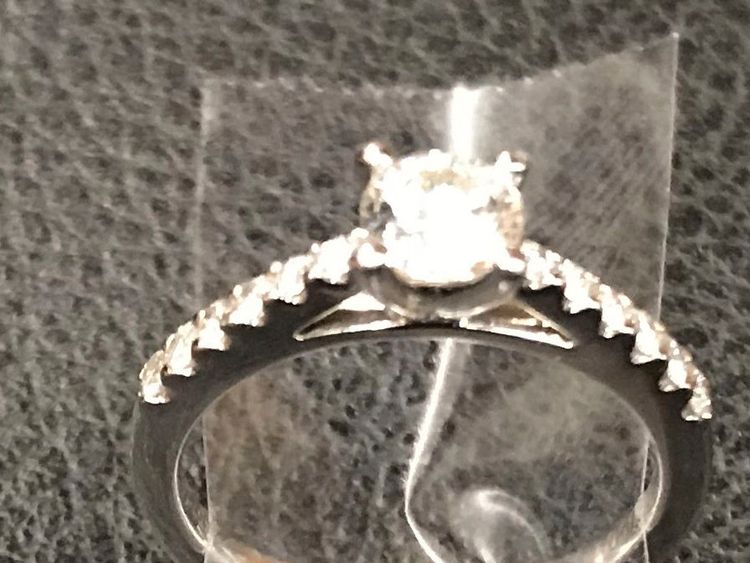 Sharing CCTV footage of the man and woman on Twitter, the police said: "WANTED for dropping his fiancée's ring in @TimesSquareNYC!
"She said Yes – but he was so excited that he dropped the ring in a grate. Our @NYPDSpecialops officers rescued it & would like to return it to the happy couple."
Officers also shared a picture of the newly cleaned gleaming ring, asking people to get in touch "if you know the happy couple so we can return it to them!"