Theresa May vows to push Saudi leader over journalist murder in 'robust' G20 talks
Theresa May has vowed to be "robust" as she meets Saudi Arabia's leader to press him over the murder of journalist Jamal Khashoggi.
The prime minister told Sky News she would be "robust" with Crown Prince Mohammed bin Salman in a face-to-face meeting on the fringes of a G20 summit in Argentina.
The prince is accused of ordering the killing of Mr Khashoggi, who died in the Saudi consulate office in Turkey.
Riyadh insists he knew nothing about plans for the killing.
:: Mohammed bin Salman – reformer or tyrant?
Speaking on day one of the meeting of world leaders, Mrs May said it was the UK's relationship with Saudi Arabia that "enabled" her to press its leader.
She promised to push for a transparent, credible investigation that would ensure "confidence in the outcome of it".
Mrs May added the inquiry would have to make sure "those responsible are held to account".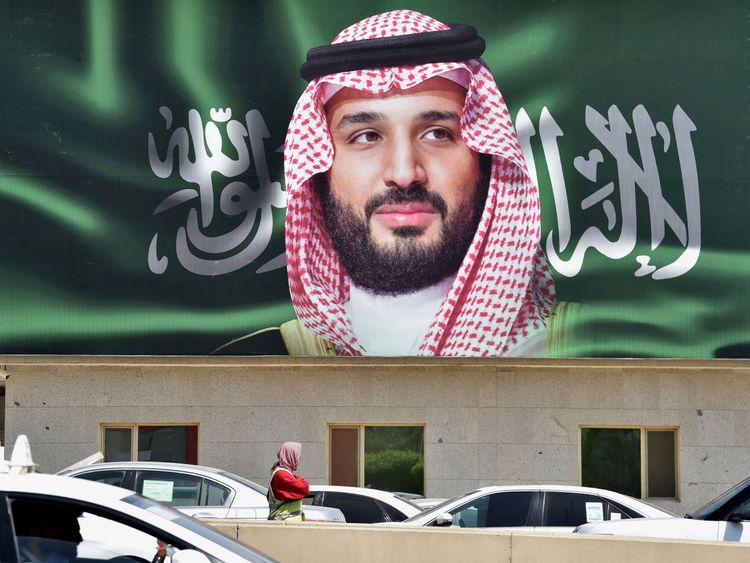 She also vowed to raise the Saudi's role in the war in Yemen, saying he was "very concerned" that the country's humanitarian crisis is "getting worse".
The G20 summit in Buenos Aires will be the first major international event Prince Mohammed has attended since Mr Khashoggi's murder.
Earlier this month a US official said the CIA had concluded he ordered the dissident journalist's killing.
The Saudi public prosecutor claims 21 people have been taken into custody over the killing, with 11 people indicted and facing trial.
More follows…