Sully the service dog visits casket of George H.W. Bush
George HW Bush's service dog has visited the casket of his late owner as hundreds of people paid respects to the former president.
Sully, a labrador who became a companion to the former president when his wife Barbara died earlier this year, flew with his casket to Washington yesterday.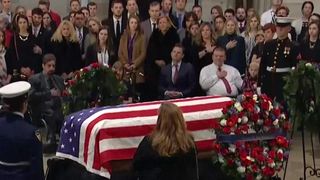 A poignant photograph of the tired service pup curled up in front of Mr Bush's casket had previously been posted on Instagram from Texas, with the caption "mission accomplished".
On Tuesday Sully was brought to the Rotunda where Mr Bush's casket is lying, ahead of the 41st president's funeral which is scheduled for Wednesday.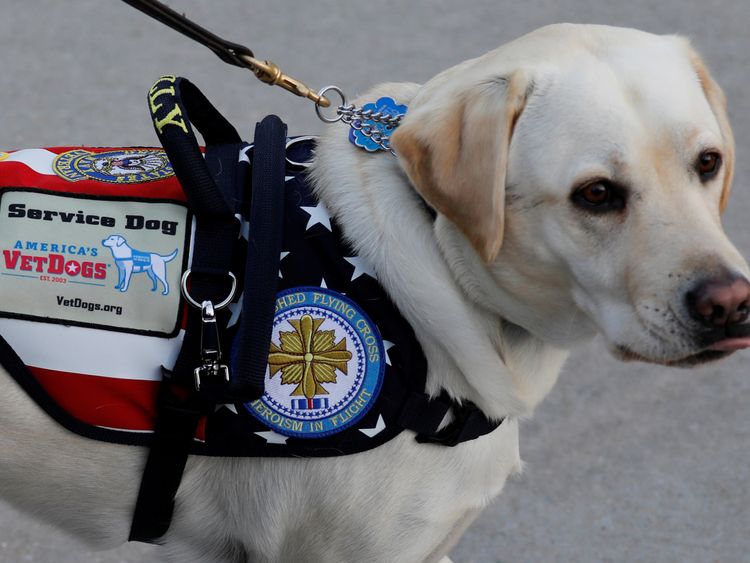 George H.W. Bush died on Friday at the age of 94.
Elsewhere in the capital, president Donald Trump and First Lady Melania Trump visited the late President's son, former president George W. Bush and his wife Laura.
Mr Trump was photographed paying his respects at the casket with his wife yesterday.
The current president has previously mocked the elder George Bush as a "blowhard" and challenged his son's legacy as a president.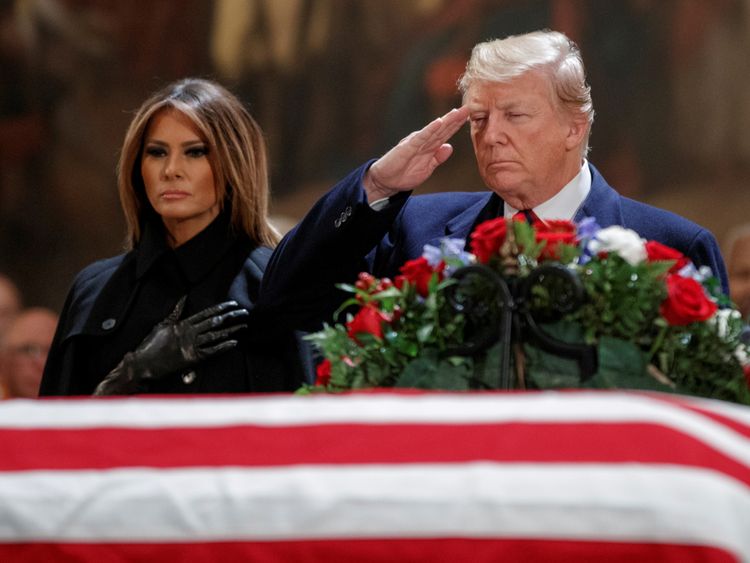 Other guests to pay their respects include three former directors of the CIA.
A Second World War veteran, George H.W. Bush had a form of Parkinson's disease and his dog Sully could open doors, pick up items, summon help for him and even answer the phone.
Sully is named after Chesley B "Sully" Sullenberger III, the pilot who landed a damaged passenger plane on the Hudson River in 2009, saving all 155 passengers and crew.
The faithful canine will return to America's VetDogs, a charity that provides companionns for former veterans, in New York.
The organisation asks inmates in prisons to raise and train service dogs until they are about 15 months old, teaching them to pick up objects, wake their handler from a nightmare or support them walking up stairs.
Sully will then then join the Water Reed National Military Medical Centre's Facility Dog Programme to help other veterans.
Mr Bush's son, George W. Bush, posted a picture of Sully with the casket and said: "As much as our family is going to miss this dog, we're comforted to know he'll bring the same joy to his new home, Walter Reed, that he brought to 41."