Police warning as child caught on CCTV being told to steal parcels
Police in Maryland have warned residents to be on alert for parcel thieves after a young girl was seen on CCTV being directed to steal packages from a porch.
Officers released footage of the incident at an apartment block in Bel Air as they urged people to be extra vigilant over the Christmas period.
The girl, who is believed to be around eight, was spotted running towards the property, then looking back to get directions, before taking the parcel.
The Harford County Sheriff's Office wrote on Facebook: "We always warn you about package Grinches this time of year, but it's hard to believe that a Grinch decided to use Cindy Lou Who this year to steal packages!
"Who uses a child in this manner?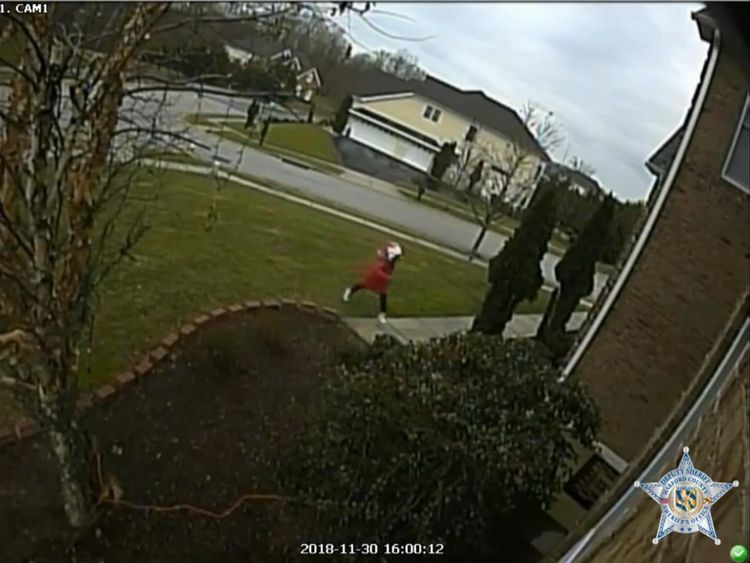 "Please be aware of your surroundings, look for suspicious activity in your neighbourhood, and have packages delivered to a safe and secure location if you can.
"Remember, if you see something suspicious, call us."
The incident happened on 30 November around midday at Inez Court in Bel Air.