Government to miss Brexit trade deal target | Business News
Government officials have admitted for the first time that they will not be able to renegotiate all trade treaties involving the European Union by the end of March.
The UK is party to around 40 European treaties, covering trade with more than 70 countries and making up 12% of the UK's total trade.
Each needs to be rewritten, either with new terms or by mirroring the existing terms, a process known as "rolling over".
Two years ago, the International Trade Secretary Liam Fox said that updated versions of all those treaties should be ready to sign within a minute of Britain leaving the EU.
Now, according to senior government sources, expectations have been tempered.
Instead of aiming to renegotiate all the treaties, the Government is focusing on securing those deals that are worth most to the British economy.
It is understood that the target is now to have deals in place that would cover "around 90%" of British trade within the existing agreements.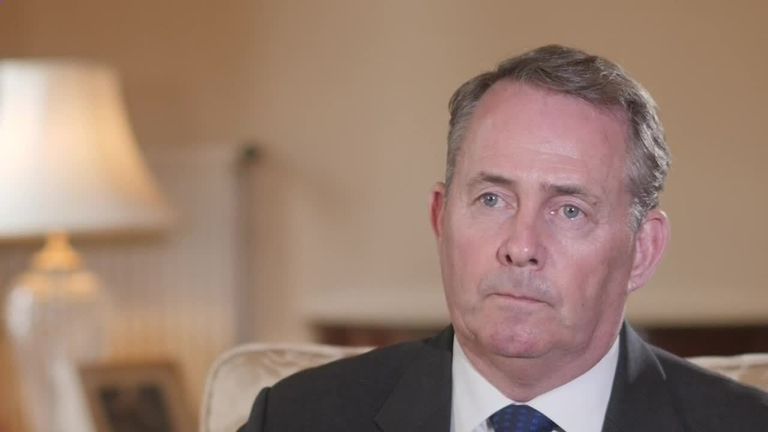 Today, Dr Fox signed a trade agreement with Switzerland.
Sky News understands that a deal with Israel could be announced as soon as next week.
However, the same source confirmed that talks with South Korea, one of the UK's most important overseas trading partners, have stuttered and are "very unlikely" to be finished by the end of March.
Discussions about a wide-ranging trade deal with Japan have also hit a hurdle after Japanese negotiators said they wanted to start from scratch, rather than mirroring the terms of the existing European deal.
In an interview with Sky News, Dr Fox confirmed that certain negotiations had now been prioritised over others.
He said that, of the 40 deals that Britain needed to renegotiate, the bottom 20 covered a total of less than 1% of total UK trade.
Dr Fox said: "We are content that the vast majority of trade will achieve the continuity that we need – if I could get to 100% that would be fantastic but it's about getting the maximum amount that we can.
"The trading world is a particularly unemotional one with a lot of hard headed people who will want to get the best agreement.
"Britain has been extraordinarily reasonable in this process – we are after all only replicating the agreements that we have as a member of the EU with these countries."