Dozens arrested as 'yellow vest' demonstrations turn violent
Riot police in Paris have fired tear gas, stun grenades and water cannon at fuel protesters who tried to breach security cordons on the Champs Elysees boulevard.
The latest violent clashes on Saturday morning, which saw at least 81 people arrested, come ahead of a third rally in the French capital over rising taxes and President Emmanuel Macron's government.
Christophe Castaner, the country's interior minister, said 1,500 "agitators" were among the demonstrators.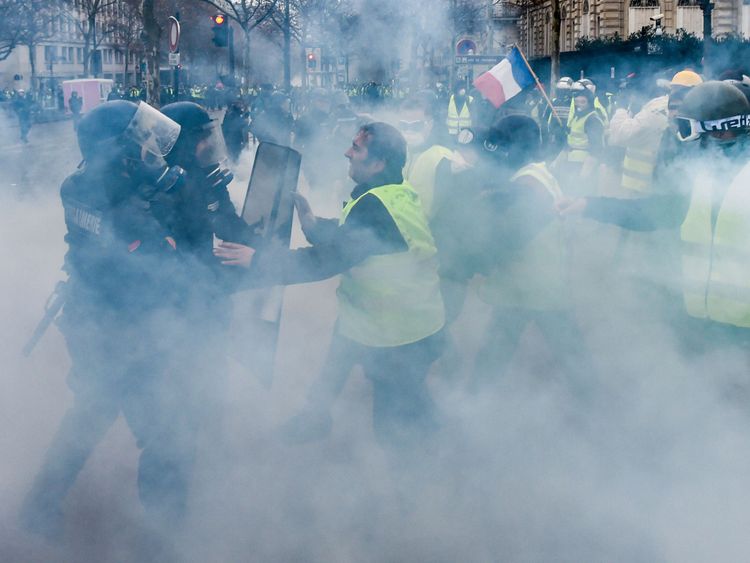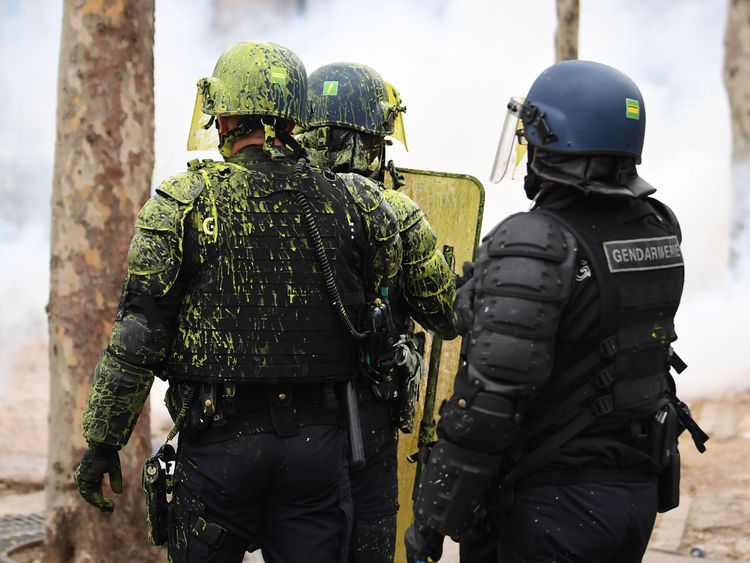 Police said the arrests were made amid concerns violent far-right and far-left groups were infiltrating the "yellow vests" movement – a spontaneous rebellion against diesel tax hikes and high living costs.
The movement, which does not have any leaders, was named after the fluorescent jackets worn by protesters, which motorists must keep in their cars by law.
Activists have blocked roads in demonstrations across the country for more than two weeks and have posed one of the biggest challenges to Mr Macron's leadership so far.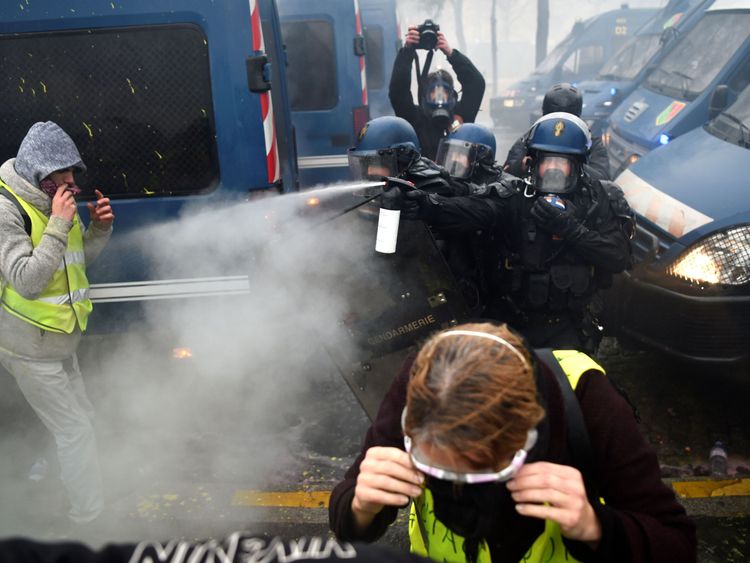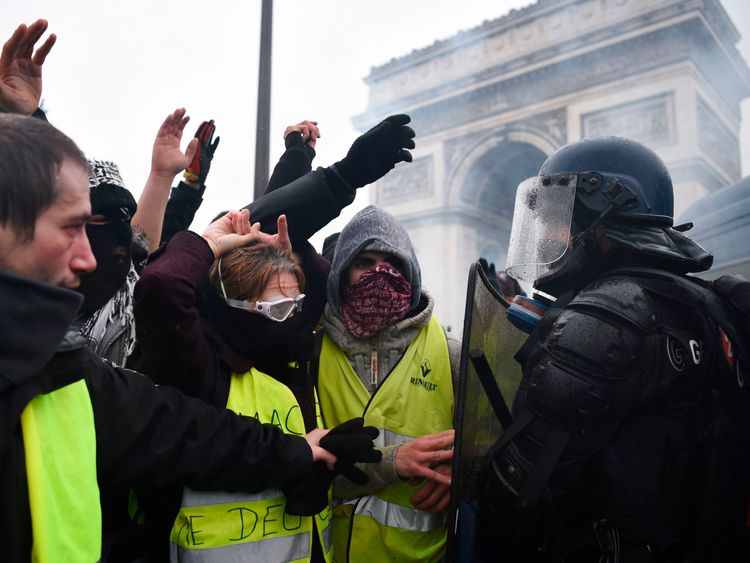 On Saturday, several hundred people gathered under the Arc de Triomphe at the top of the Champs Elysees and sat down to sing the French national anthem before chanting "Macron resign".
The latest arrests follow the thousands of protesters who clashed with officers a week ago in Paris.
Denis Jacob, secretary general of the Alternative Police union said: "We're worried that small groups of rioters that aren't yellow vests will infiltrate [Saturday's demonstration] to fight security forces and challenge the authority of the state.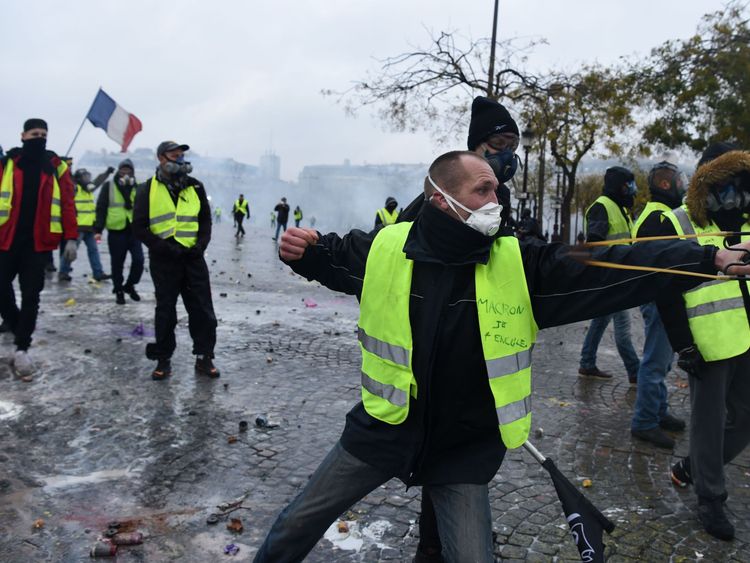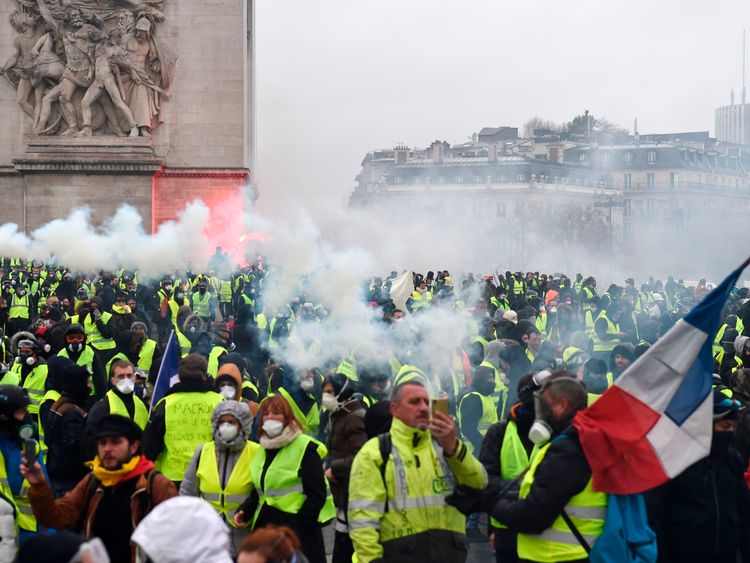 "Given the high level of security around the Champs the fear is thugs will go to other places."
Officials are expecting 5,000 officers in the French capital, increasing numbers from the 3,000 deployed last Saturday. French authorities are to send another 5,000 across France to other demonstrations.
Metal barriers were put in place and shops were boarded up on the famous boulevard, which has been closed off to cars and pedestrians.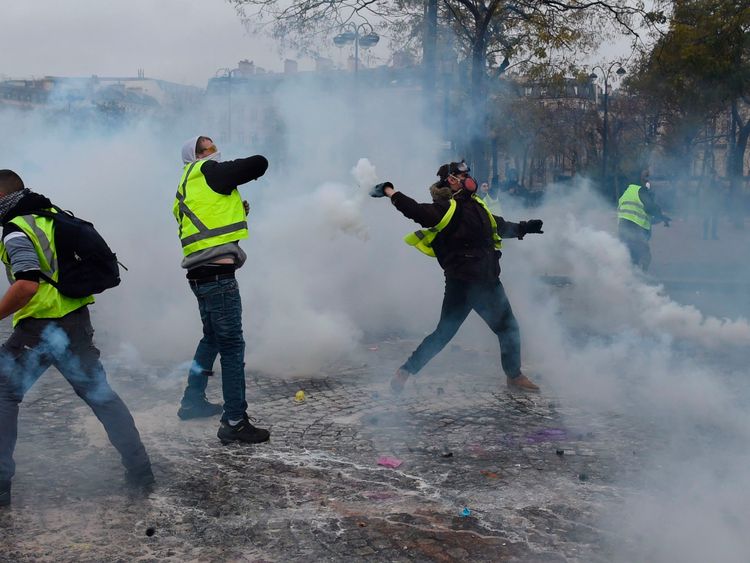 David Michaux, of the UNSA Police union, said far-right and far-left groups were expected.
He said: "There's a lot of incitement on social media and we are expecting excess and violence."
Besides the yellow vests protest, another two had been scheduled for Saturday – a union protest against unemployment and another rallying against racism.